The Cron4 –
Your spa oasis for the entire family
The Cron4, a modern spa paradise, is located around 15 minutes' drive from the farm Pirchnerhof. In the winter, you may come here right after skiing. In the extended waterscapes, you will find five different pools, an outdoor swimming pool, a sauna area and a restaurant. The highlight is the 75-meter water slide, which promises fun for the entire family.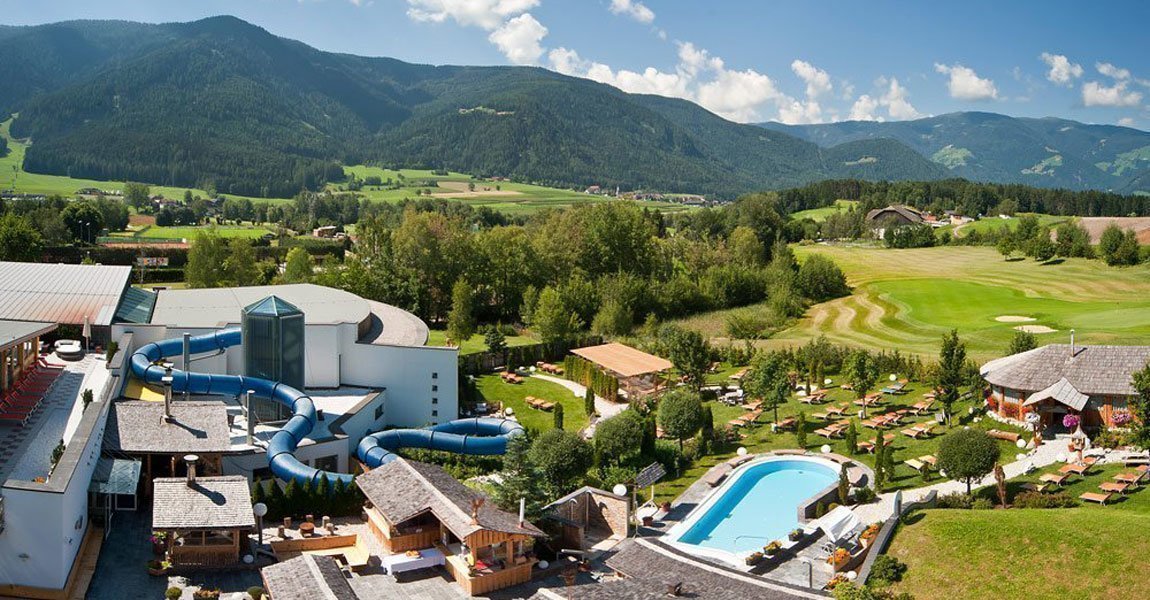 Indoor pool, outdoor pool, sauna and much more
At the Cron4, you may reinvigorate, and enjoy a fun-filled and pleasant day at the foot of Plan de Corones. Alone the sauna area offers 3,000 square meters and 13 different types of saunas. There are also Kneipp treatments, footbaths and much more.
Great fun for young and old
The indoor pool area has a water surface area of approximately 800 square meters, divided into several basins. Thus, children, parents and sports fans will have plenty of fun here. Several relaxation areas offer additional space to rest and unwind. In the outside area, in the summer, free umbrellas and loungers invite you to enjoy the sunshine. There is also a playground for younger guests.
In the winter, you may visit the Cron4 directly after skiing, since it is located near the car park Plan de Corones.